ALOHA! Never heard of poke bowls? This Hawaiian roadside snack is in trend these days!! It is an awesome, incredibly healthy trend! There are hundreds of versions on how you assemble your poke bowl. You can choose the kind of fish, dressing, rice or salad, greens, herbs, spices..endless variations! You could compare it with a sushi bowl but I would say Poke is a little bit more creative when it comes to flavor. It is a great party hit and crowd pleaser, so simple to prepare.You can play with light and fresh combinations.
the base: rice (white or brown) seasoned with rice vinegar, salt and a pinch of sugar
fresh fish: is the most important part of the bowl, Ahi tuna, or yellowfin tuna, is the most common choice used in the islands. However, any kind of fresh fish you can find is ok. In this recipe I use salmon. When you buy your fish ask the vendor for sushi quality.
the cut: this is what differentiates it from a sushi or sashimi bowl. For the poke bowl cut fish into cubes and not slices.
seasoning: purists say don't use any seasoning for the fish besides a pinch of salt, others say you can throw anything on it that your taste buds desire.. the most common seasoning for the fish are sliced brown onion, chopped green onion, slices of avocado, lightly drizzled soy sauce and sesame seeds (I would go with that) If you want it a little bit spicy, add some chilli pepper flakes.
toppings: feel free to add any fresh fruit and vegetables you like, e.g. sliced avocado, bean sprouts, pineapple chunks, shelled edamame, radish, cucumber, spring onions, carrots, pickled ginger or pickled onions, nori seaweed (the sheets that are wrapped around maki and sushi) cut into little pieces, macadamia nuts or wasabi beans for the crunch
I like to drizzle a little bit of wasabi mayonnaise on top of everything. Use storebought mayonnaise or make homemade aioli and add a tbsp. of wasabi paste.
Salmon poke bowl (2 servings)
2 cups of brown rice
1 Tbsp rice wine vinegar
1 pinch of salt
1 pinch of sugar
200g fresh salmon
1 Tbsp soy sauce
1 sliced spring onion
1 Tbsp sesame seeds (black and/or white)
1 ripe Avocado
1/2 cucumber
1 Tbsp sesame oil
1 Tbsp lime juice
1 tsp black sesame seeds
1 pinch of salt
1 handful wasabi peas, crushed
1 sheet of nori
2 Tbsp. wasabi mayonnaise
Cook rice
whisk vinegar, salt, and sugar until dissolved
pour over rice and let cool
cut salmon into cubes and marinate with soy sauce, chopped spring onion and sesame seeds
add avocado cubes
cut the cucumber into slices
add sesame oil, lime juice, sesame seeds and salt
How to assemble your bowl: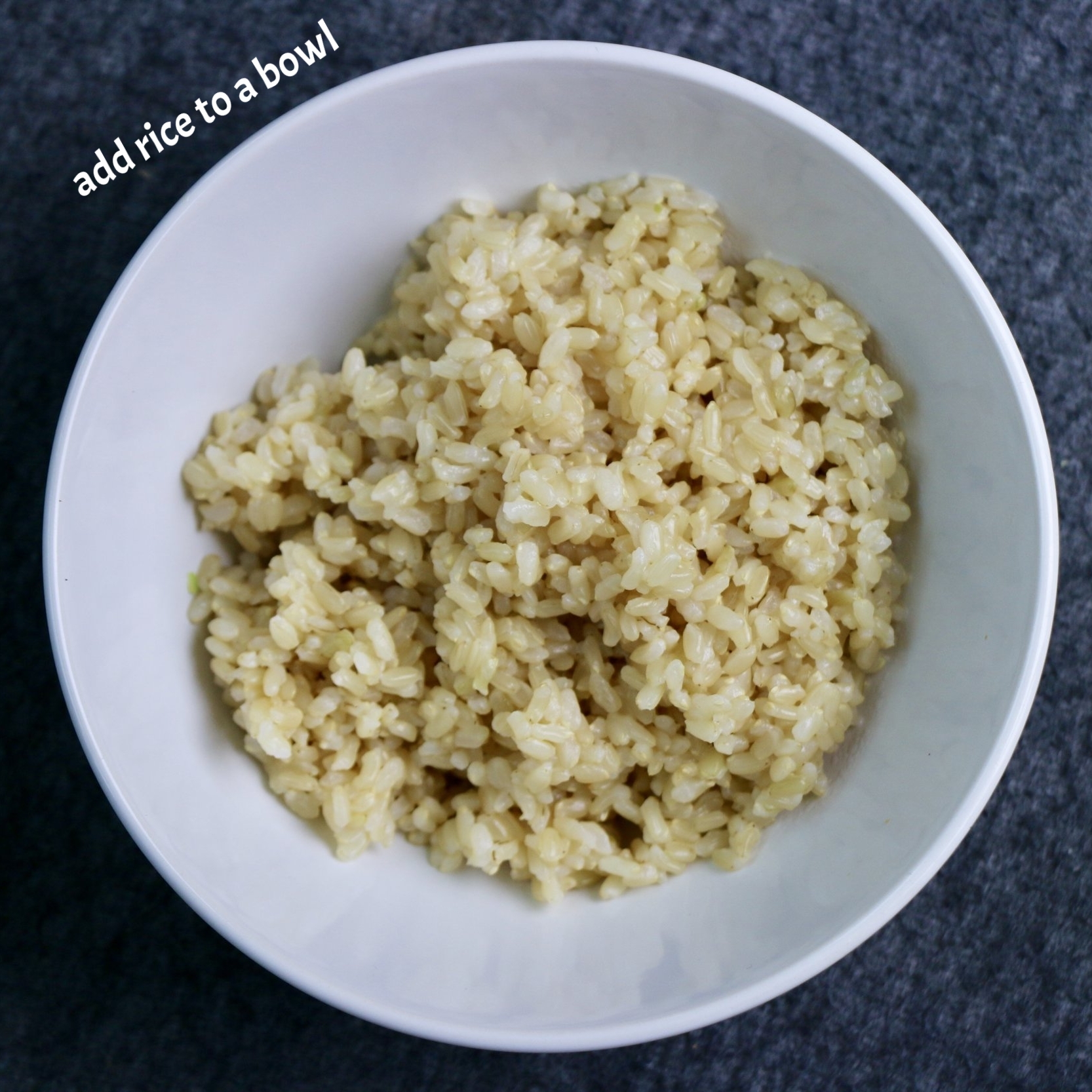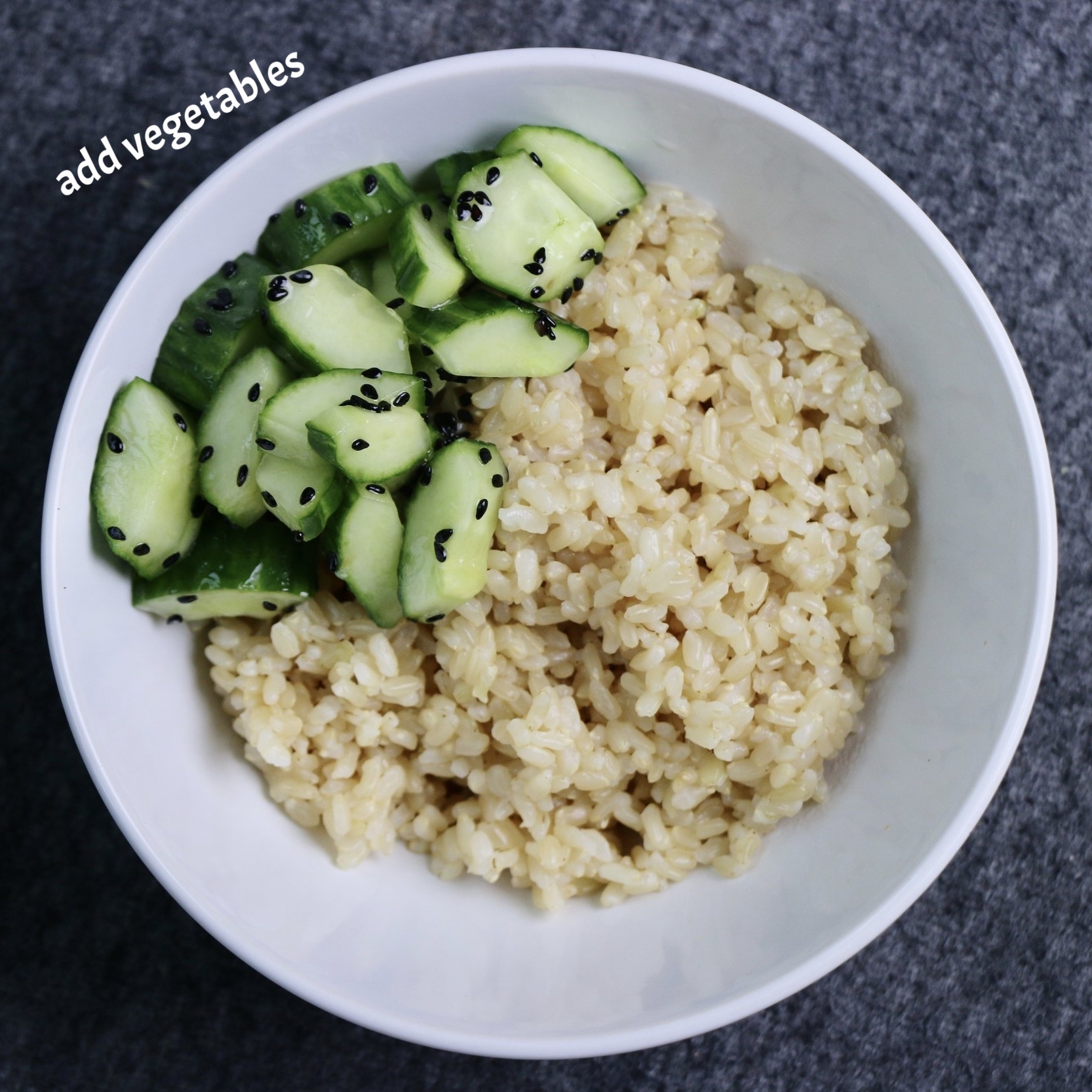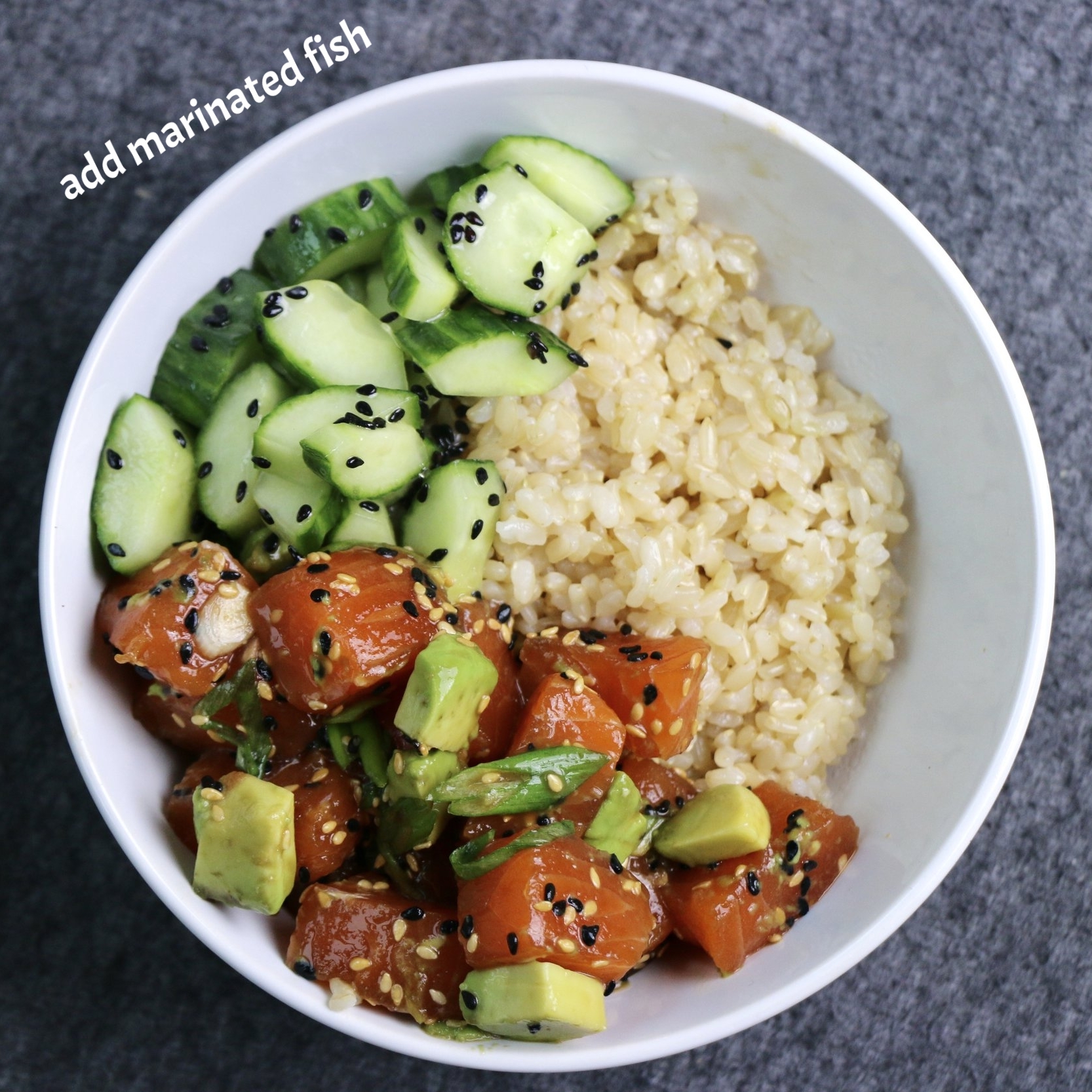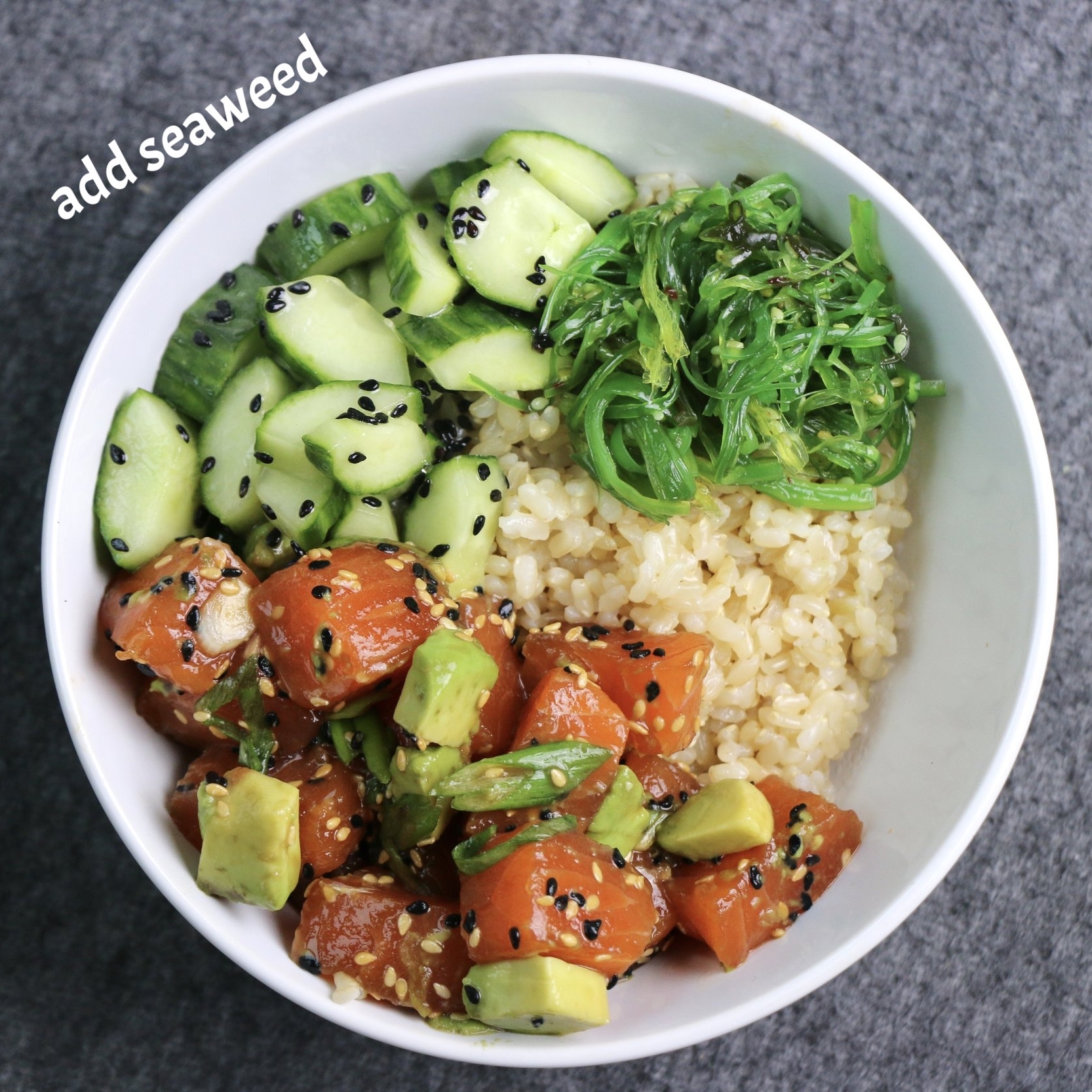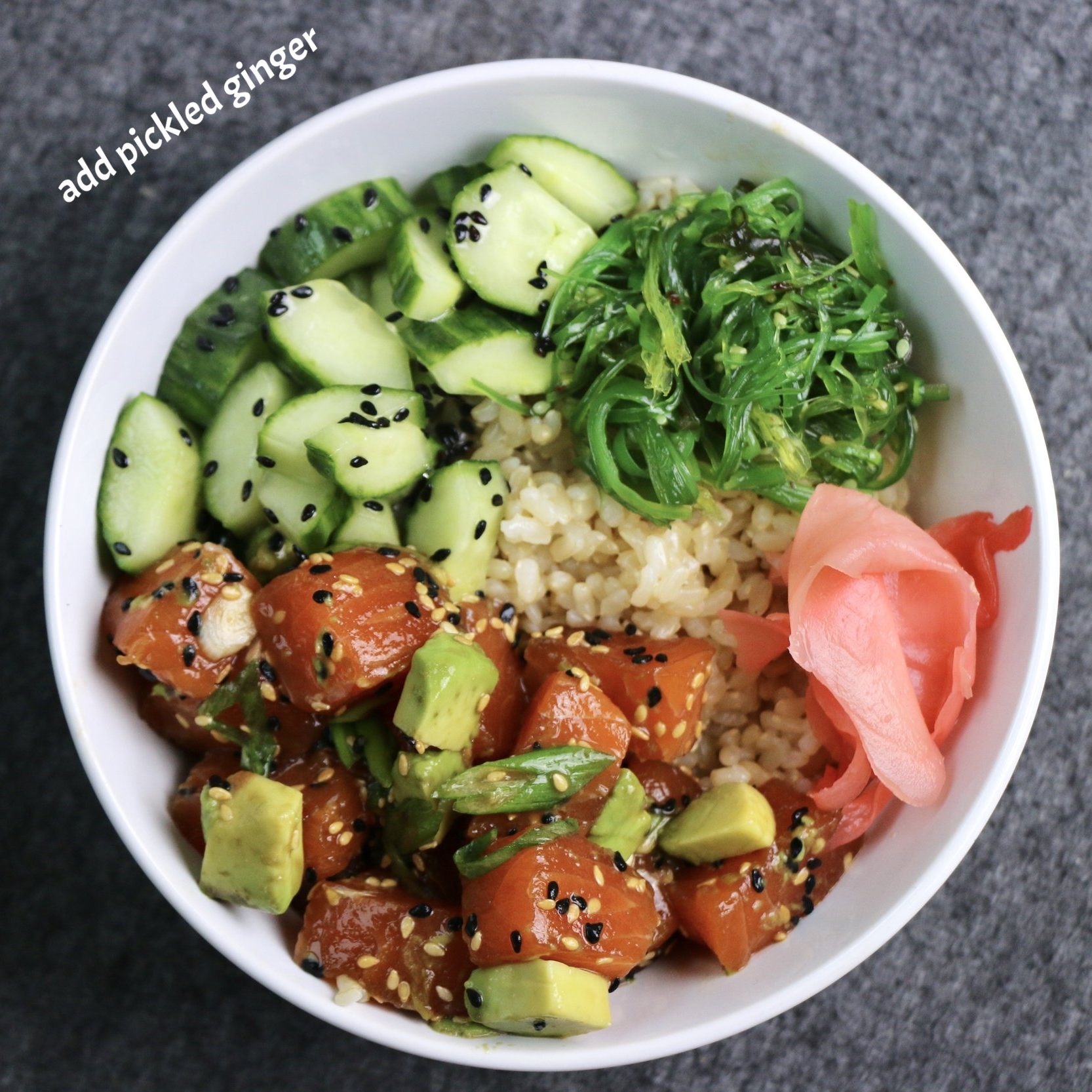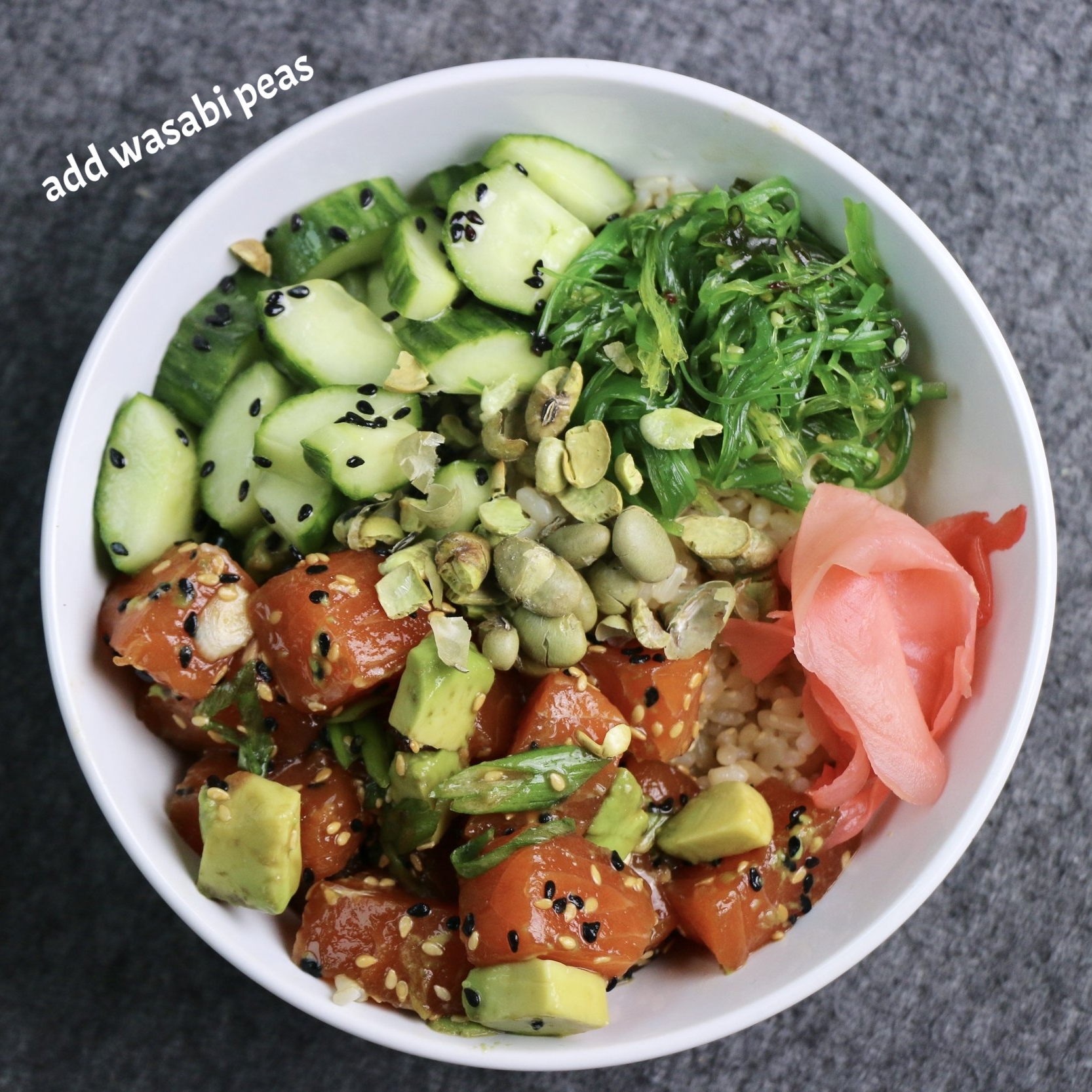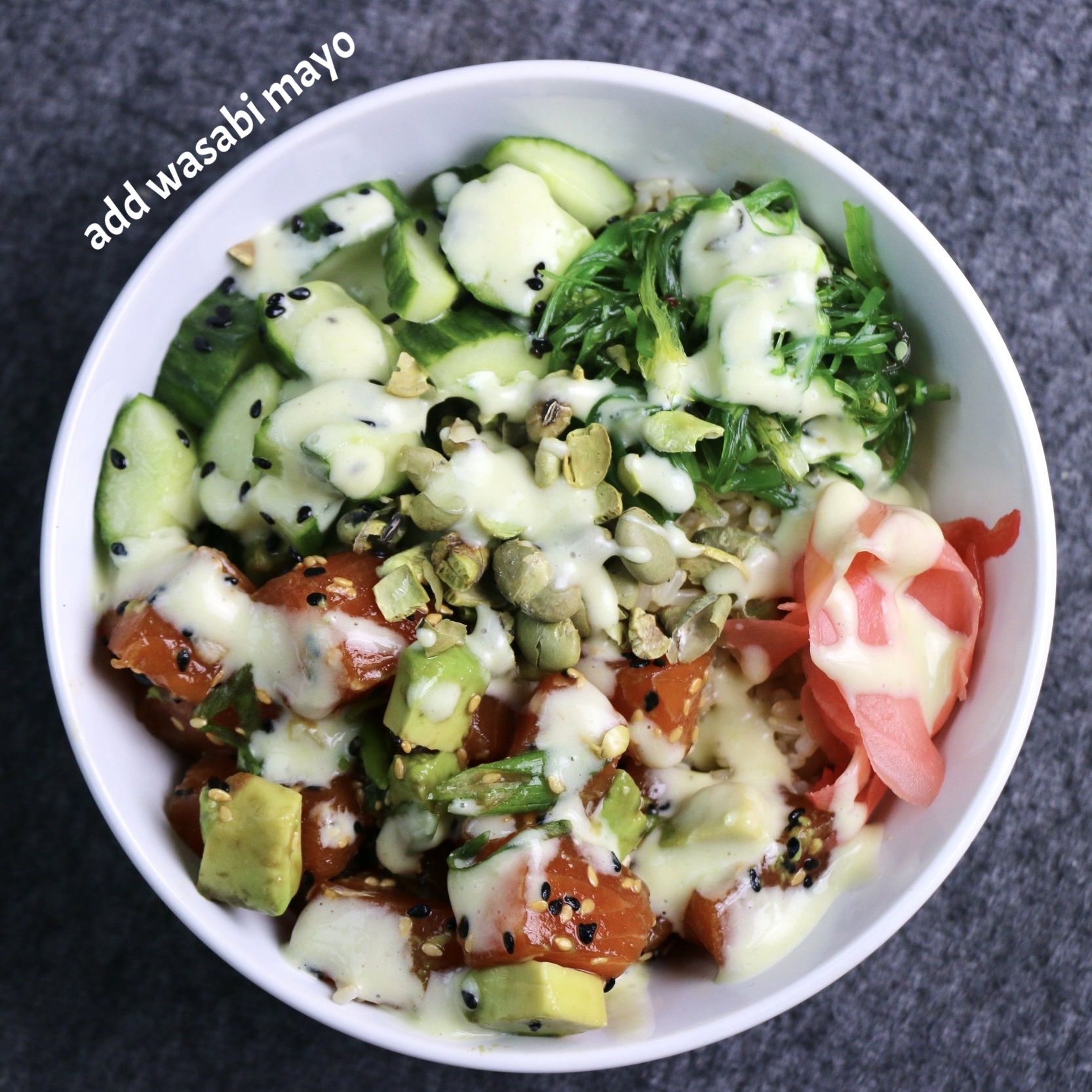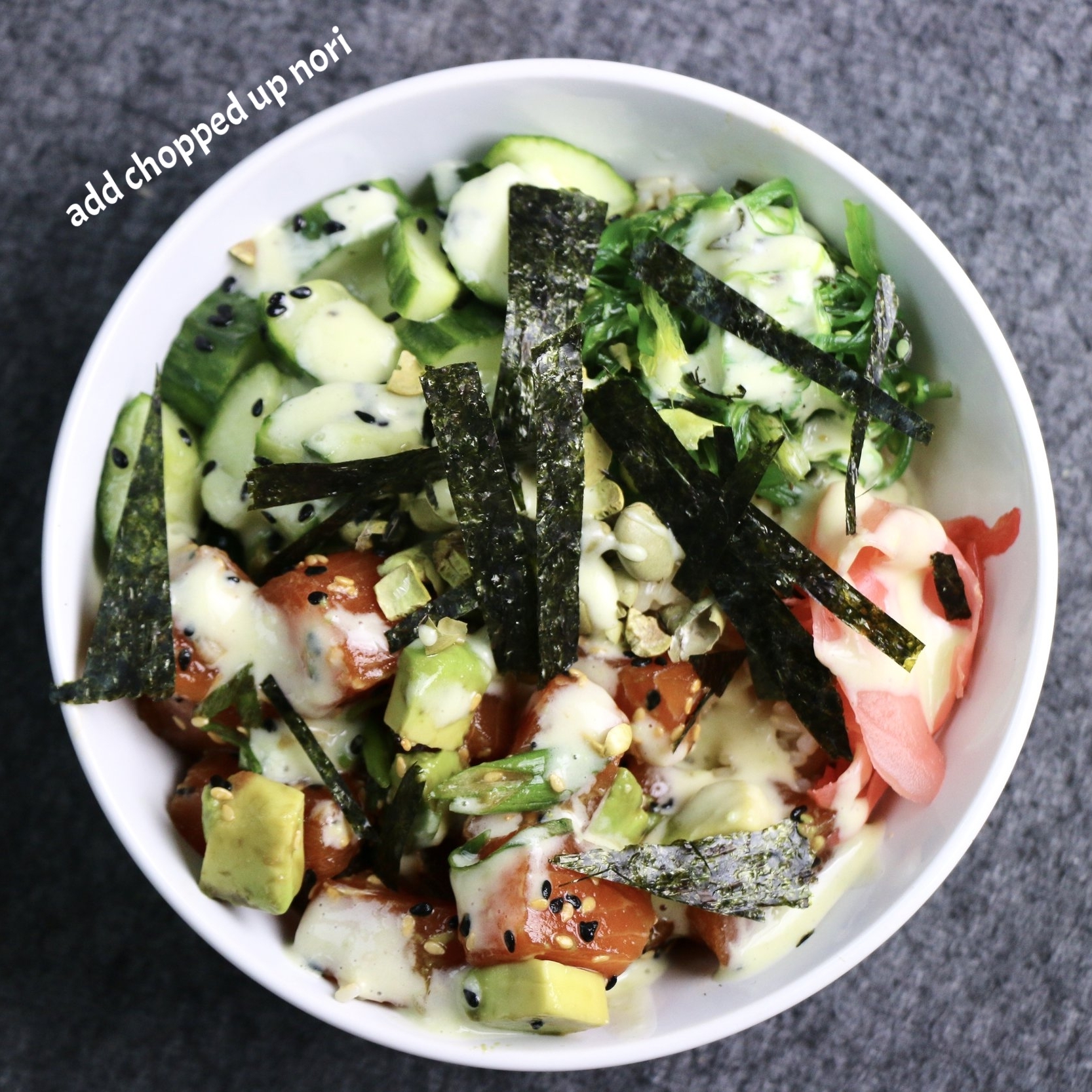 PARTY IDEA - serve ingredients in separate bowls and let your guests assemble their own poke bowls
for a vegan/vegetarian option serve tofu instead of fish (same seasoning)
ALOHA!
xx JZ
P.S. comment and like :)